An Egyptian startup wants to change the way people learn about the Muslim religion.
An Egyptian startup is gearing virtual reality towards the pious in an already deeply religious country.
Experience Mecca, developed by the Cairo-based BSocial, is an immersive VR experience of Islam's holiest site. Mecca, in Saudi Arabia, draws millions of Muslim pilgrims every year for Hajj (pilgrimage), a central tenet of Islam.
The app, which recreates this practice in 3D, is replete with imagery of pilgrims and the melodious tunes of a preacher's call to prayer. Using the VR goggles, the user is transported to walking on the hallowed grounds and approaching other pilgrims as they perform prayers, all the while checking out the minute details like the birds hovering above the open arena above the Kaaba, a building at the center of the sacred mosque in Mecca.
About 90 percent of Egyptians are Sunni Muslim, the most dominant branch of Islam, and around three quarters consider themselves observant of the religion. "We were seeking to do something for Islam that is unique," Ehab Fares, the director of BSocial agency, which developed the experiences on the Oculus store, told Motherboard.
"It's a message that needs a new marketing approach and God gives us the blessing," he added, sitting amid pocket-sized Quran books and VR goggles at his swanky office in an upmarket Cairo suburb.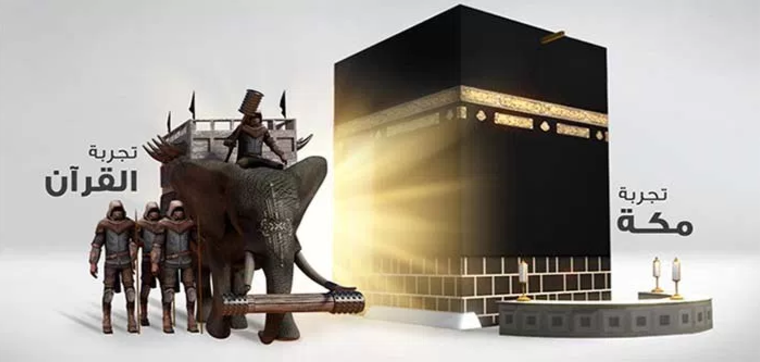 With these projects, Fares told me he wanted to shatter stereotypes of how Muslims are portrayed in media representations, and the Islamophobic sentiments rife in political discussions. The past year has been particularly difficult for Muslim communities globally with the ban on citizens from Muslim majority countries legislated by the Trump administration in January.
Fares told Motherboard that mainstream Islam has become hijacked with tele-evangelist preachers, extremely popular in the Arab world, telling Muslims how to live their lives without an emphasis on the personal and spiritual. He wants his products to create a direct intimate space for Muslims who visually want to learn more about the religion without it being filtered through someone else's lens.
"Virtual reality created an opportunity for me to enact the principles of my religion. I see it as a complete submission to God. From the moment I wake up, I have to do everything with honesty and integrity."
His goals were modest. Fares released Experience Mecca online for free in April 2016, hoping for around 10,000 subscribers. He was impressed that it garnered over 165,000 subscribers so far, with users from as far as Ukraine and Brazil.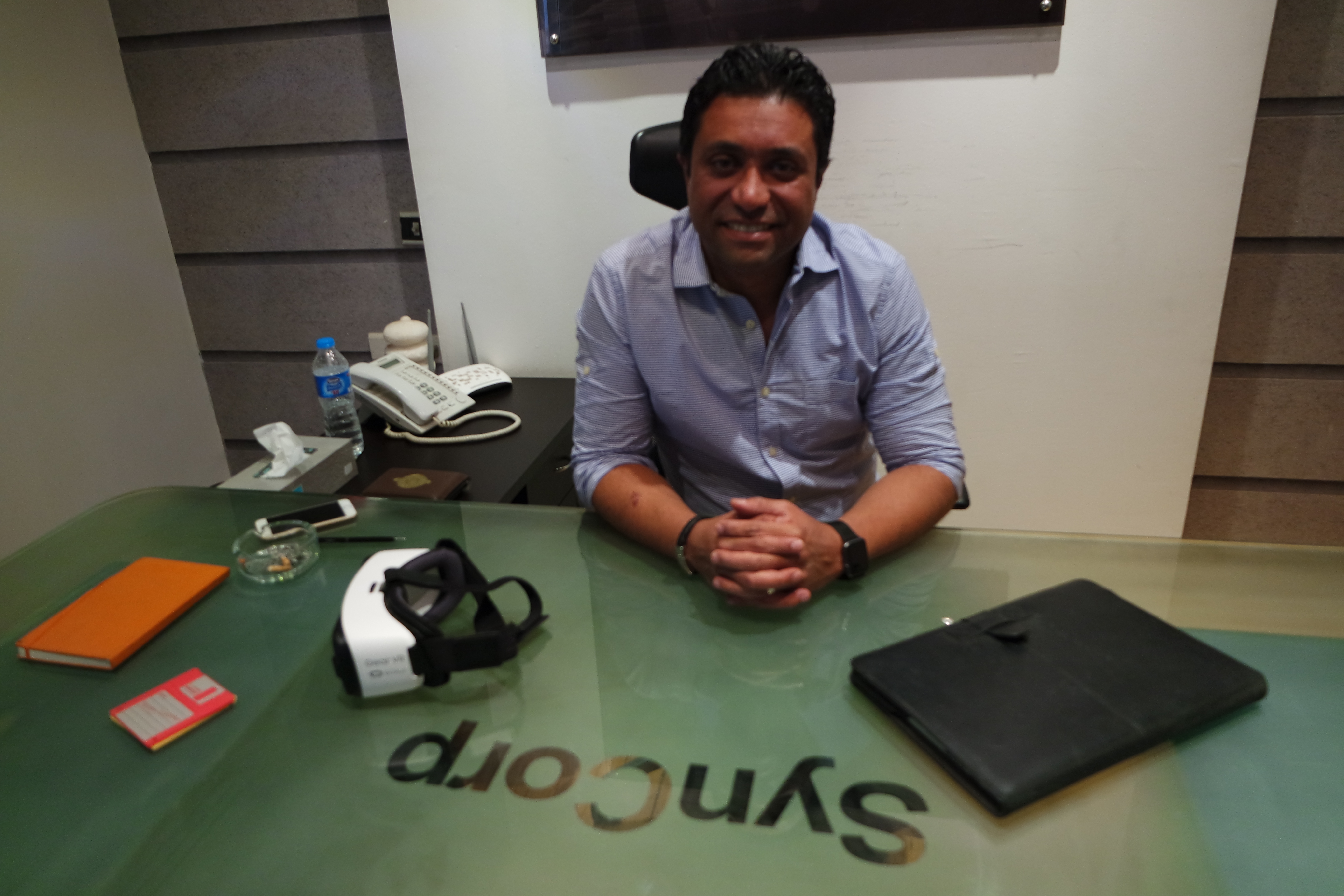 For his new app, Experience Quran, Fares said he will be looking to profit from the niche market of students and those interested in Islam. "Instead of reading a book, I am taking you there virtually to experience the sensations of being at Mecca. You can live what's happening through this immersive bridge of past, present and future," he said.
Fares also hopes that his products can have a positive impact with more young people being radicalized online by sophisticated militant recruiters. Just this week the European Union's police agency, Europol, noted that Islamic State militants are engineering their own social media platforms for their extremist propaganda.
"Maybe someone who is talking to terrorists on their screen, can put on their goggles and have a switch in their thoughts," Fares said.
This post originally appeared on Vice and was written by Farid Farid.